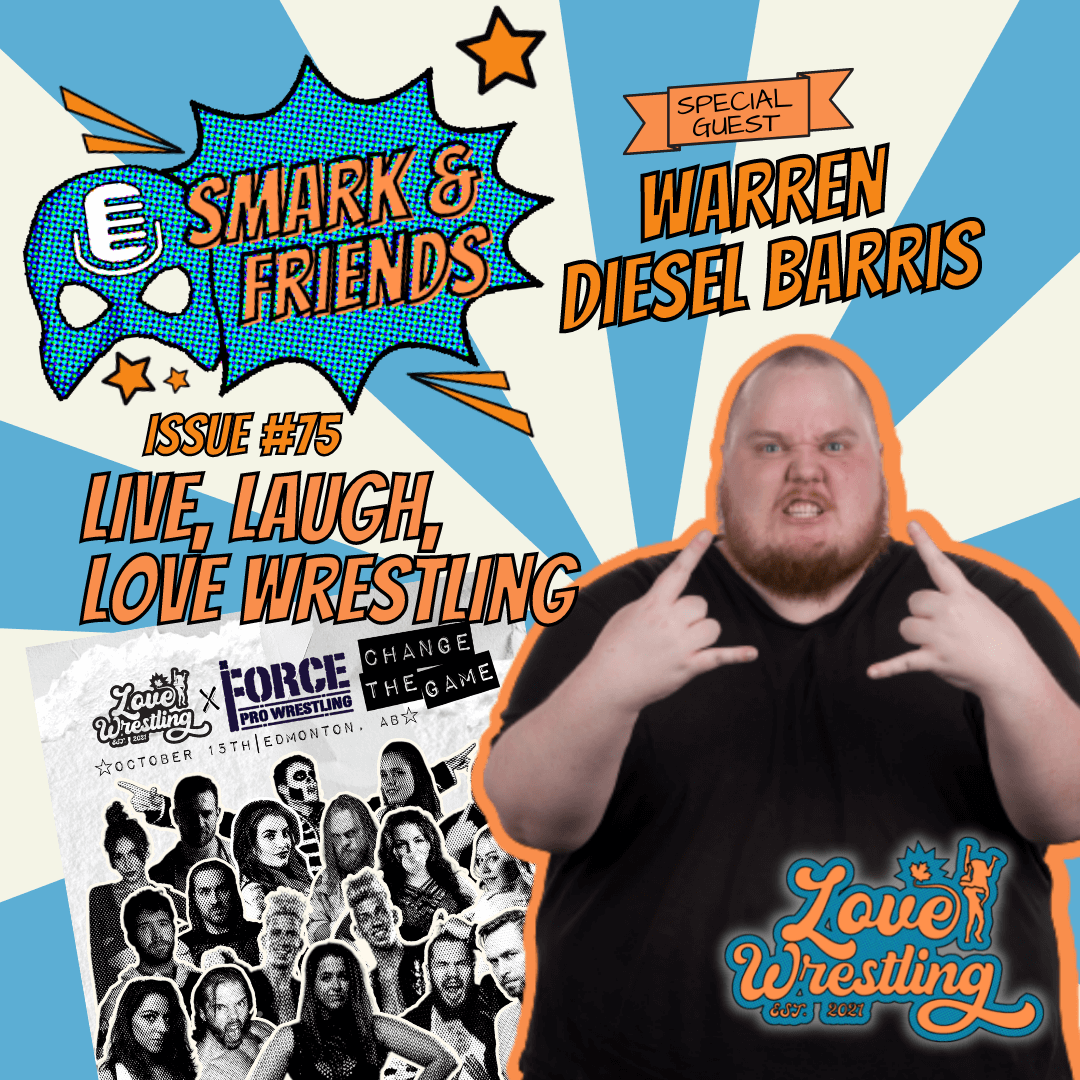 It's a big week for us at Love Wrestling. In association with Force Pro Wrestling, we present our very first live wrestling event! That's right, Edmonton! Love Wrestling and Force Pro Wrestling will CHANGE THE GAME this Friday! This episode's guest will be featured heavily at the show! He'll be sitting alongside Alexia Nicole and Thaddeus Archer the Third at the commentary table, as heard on 100.3 The Bear, Mr Warren Diesel Barris joins the Smark & Friends Podcast.
We're talking about Warren's work in radio on the Toby and Warren Show and some of the interesting opportunites it's opened for him - one such opportunity earning him the ol' pat on the back from Chris Jericho. And while Warren is looking forward to checking a dream off of his checklist working commentary for a wrestling show, the rivalry between he and Thaddeus Archer (which stems out of a Live, Laugh, Love sign) may rekindle at the announcer's table! All this, an in-depth preview of CHANGE THE GAME and much more in a fun conversation!
Not in Edmonton? Catch CHANGE THE GAME for FREE on Love Wrestling's Twitch channel. Anyone can watch, subscribers can chat.
Smark & Friends is available through Love Wrestling's Podbean and other major podcatchers, along with the full video of this interview on Twitch. Will also be available on YouTube two days after publishing.
Love Wrestling is Proudly Sponsored by RK Athletics
https://www.rkathletics.ca/
PODCAST EDITING: Tina Lulham
VIDEO PRODUCTION: Zak Ralph
MUSIC: Trevor Nemeth
https://lovewrestling.podbean.com/
https://podcasts.apple.com/ca/podcast/love-wrestling/id1544146794
https://www.youtube.com/lovewrestlingca
https://www.twitch.tv/lovewrestlingca